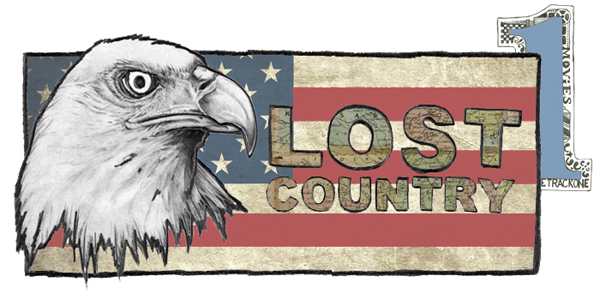 As the slick, overproduced country sounds of the 1980's transitioned into the insufferable cubicle pop of the 1990's and beyond, traditional country music was pushed to the AM radio fringes and then mostly forgotten by mainstream radio. LOST COUNTRY will take a look back at obscure and overlooked artists from country music's heyday of the 1960's through 1970's.
The Old Five And Dimer, Billy Joe Shaver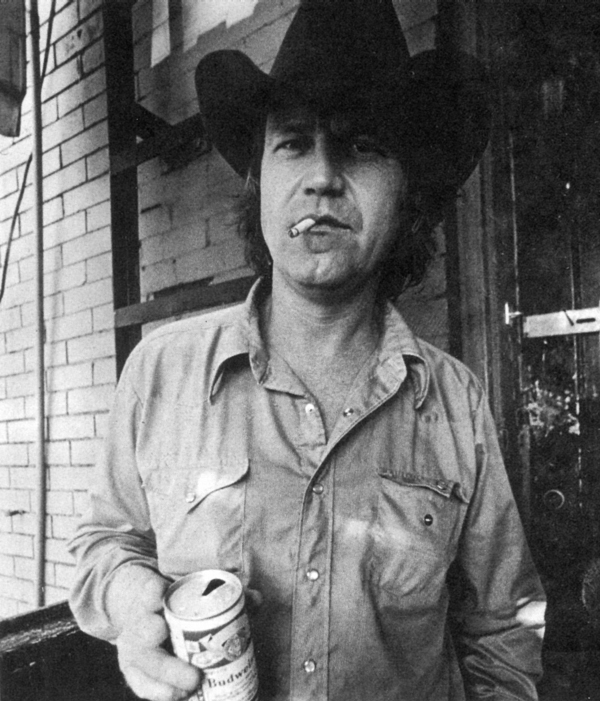 Texas singer/songwriter Billy Joe Shaver has lived through enough tragedies to fill a milk crate's worth of country albums. His run-ins and brushes with tragedy have been well documented elsewhere, but it would be remiss not to mention them. Shaver was born dirt poor in an East Texas oil town, picked cotton as a child, lost two fingers in a saw mill accident, learned to play guitar anyway, married and divorced the same woman three times, buried his wife, mother and son in the span of two years, survived a heart attack on stage, and oh yeah, shot a guy in the face and got away with it.
Shaver spent much of his aimless youth getting shuffled between Corsicana and Waco, Texas. Raised by his grandmother while his mother struggled to make ends meet, Shaver had minimal guidance and direction (he never met his father). After an unsuccessful stint in the Navy, the self-described "loser and low-life drifter" worked numerous go-nowhere jobs and grew restless. On a whim, he hitchhiked to Los Angeles with his guitar but somehow ended up in Memphis, Tennessee, with a truckload of songs written along the way.
Shaver's blind determination, hard-headedness and general ignorance of the music business somehow worked in his favor. After beating down doors and sleeping on couches in Nashville, 35-year-old Shaver finally caught the ear of Kris Kristofferson, who promised to produce his first album. The result, Old Five And Dimers Like Me (1973), was a country masterpiece that helped create the "Outlaw" movement in the 1970's. The album's cover features a sly, smiling Shaver leaning against the door frame of a dive bar in who knows where, Texas with a sign next to him that reads "Do not stand in doorway." It was the perfect image to compliment the wry charm of a perfect album.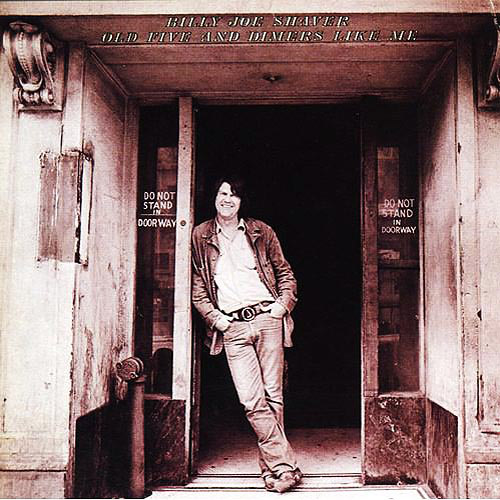 Shaver is a songwriter's songwriter if there ever was one. He possesses a gruff, distinct voice and an unmistakeable drawl, and there's simply no matching his skills as a lyric writer. On what may be his best-known song, Georgia On A Fast Train, Shaver howls "Got a good Christian raisin' and an eighth grade education/ain't no need in ya'll a treatin' me this way" as a driving shuffle beat and train whistle push the track forward.
In 1973, songs about interracial relationships weren't exactly tearing up the charts, but that's exactly the ground Shaver covered on Black Rose, the wry, mischievous first track on Old Five And Dimers. "The Devil made me do it the first time/the second time I done it on my own/Lord put a handle on this simple-headed man/help me leave that Black Rose alone"
Old Five And Dimers is loaded front to back with classics, many of which later became hits once Waylon Jennings recorded them. Later in 1973, Jennings recorded Honky Tonk Heroes, an album of cuts completely written by Shaver (except for one). Notable songs included the title track, Ride Me Down Easy, Omaha, And Willie, and The Wandering Gypsy And Me, a song which nearly sparked a fistfight in the studio when Shaver accused Jennings of changing the lyrics without his permission.
Shaver never achieved the financial success or popular acclaim of fellow outlaws Jennings, Kristofferson, or Willie Nelson, but he was always a darling amongst his peers, who constantly covered him. Shaver's biggest hit as a songwriter, I'm Just An Old Chunk Of Coal, didn't make much of a splash when he recorded it, but John Anderson's cover in 1981 rose to number four on the charts. Bob Dylan once called Shaver one of his favorite songwriters, and Elvis Presley even recorded a Shaver song, You Asked Me To, during his brief "country" phase in the late 1970's.
Shaver's hard-living, gig-to-gig lifestyle often meant spending his money as soon as he made it. He never had any luck with record labels, as they often folded soon after he signed with them. From 1973-1981, Shaver released five albums on Monument and Capricorn, both of which promptly closed up shop and took Shaver's money with them into bankruptcy. He released two more albums on Columbia Records in the late 1980's before parting ways with yet another label.
In the early 1990's he rebranded himself as "Shaver" after forming a band with his only son, guitar virtuoso Eddy Shaver. Their debut, 1993's Tramp On Your Street was a surprise hit with the CMT crowd. The album featured a re-recording of Shaver's classic Georgia On A Fast Train and introduced his most touching song yet, Live Forever, a somber ballad about parenthood that cuts straight to the heart. "Nobody here will ever find me/but I will always be around/Just like the songs I leave behind me/I'm gonna live forever now"
After Eddy's sudden and tragic death of a heroin overdose in 2000, Shaver staggered forward and released Freedom's Child, his strongest album in almost a decade. Day By Day is a standout track, as Shaver tells the true tale of his family's struggle as a single acoustic guitar accompanies him. "Day by day his heart kept on breaking/and aching to go to his home in the sky/but now he's arisen from the flames of the forest/with songs from the family that never will die." Shaver claims he didn't finish the song until the day he recorded it. It's a soul-wrenching admission from a man who has been through it all.
Now 73, Shaver still writes, records and tours. If he comes through your town, you would be remiss not to seek him out.
Recommendations: For vinyl lovers, the best entry point is 1973's Old Five And Dimers Like Me (Monument Records), a hard to find gem but worth it if you can. Razor & Tie released a quality compilation CD Restless Wind, 1973-1987, in 1995. It's also out of print but can be found online. For later Shaver, Tramp On Your Street (1993/Volcano Records) is excellent, as is The Earth Rolls On (2001/New West Records) and Freedom's Child (2002/Compadre Records).
Courtesy of Side One Track One.